Need some tips on filing taxes for the first time? With these tax tips, filing your taxes for the first time can be a little less daunting.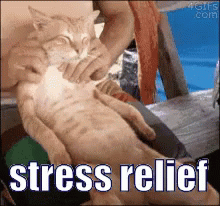 Tax Tips for Filing Taxes
How you approach your filing can make all the difference between getting it done quickly and a massive tax headache.
Here's how to make filing taxes easier:
Step 1: Gather all the information you will need, and keep it on hand while filing your taxes.
Step 2: Start the process early to avoid any penalties and deadline related anxiety.
Step 3: Use free resources to help you manage your filing and tax-related issues easily.
Free Resources to Help You With Filing Taxes
Your first stop for reliable, updated tax resources should be the Internal Revenue Service. This website (www.irs.gov) has resources to help out any tax filer, including those in the military service, individuals with disabilities, and seniors or retirees.
Resources also include an Interactive Tax Assistant (https://www.irs.gov/help/ita), various Tax Tools as well as links to the different forms and documents you will need.
More Tax Tips and Questions
Do I Need to File a Tax Return?
The answer will differ from one case to the next, but filing a tax return may be beneficial, even if you are not required to do so by law. If you're unsure of the requirements, this resource (https://www.irs.gov/ forms-pubs/about-publication-501) can help you determine if you need to complete a tax return.
Can I File My Own Return or Do I Need Professional Help?
In many cases, you can file your taxes without professional help. If you only have a single income from formal employment or your tax status is unchanged (meaning that you didn't get married or divorced, you didn't acquire a business or make large investments) and you have a clear understanding of what your tax software requires from you, then you can file your own tax return. However, it is still a good idea to consult the relevant resources to guide you through the process.
You may need professional help with filing your taxes if you have more than one stream of income (from investments, a business, rental income, and the like.) or if you want to get a strategic plan together for structuring your taxes. If you don't understand the process and you're worried about making mistakes it is always advisable to get professional help with filing your taxes.
Which Dates Do I Need to Remember for 2020?
Visit our blog for all the dates that you need to remember for the 2020 tax season. Keep in mind that there are different dates for federal and state taxes.
At Georgen Scarborough Associates, PC, we are committed to giving each client personal attention to ensure that your tax preparation is handled quickly and efficiently. For more tax tips and information on our services, visit our website.